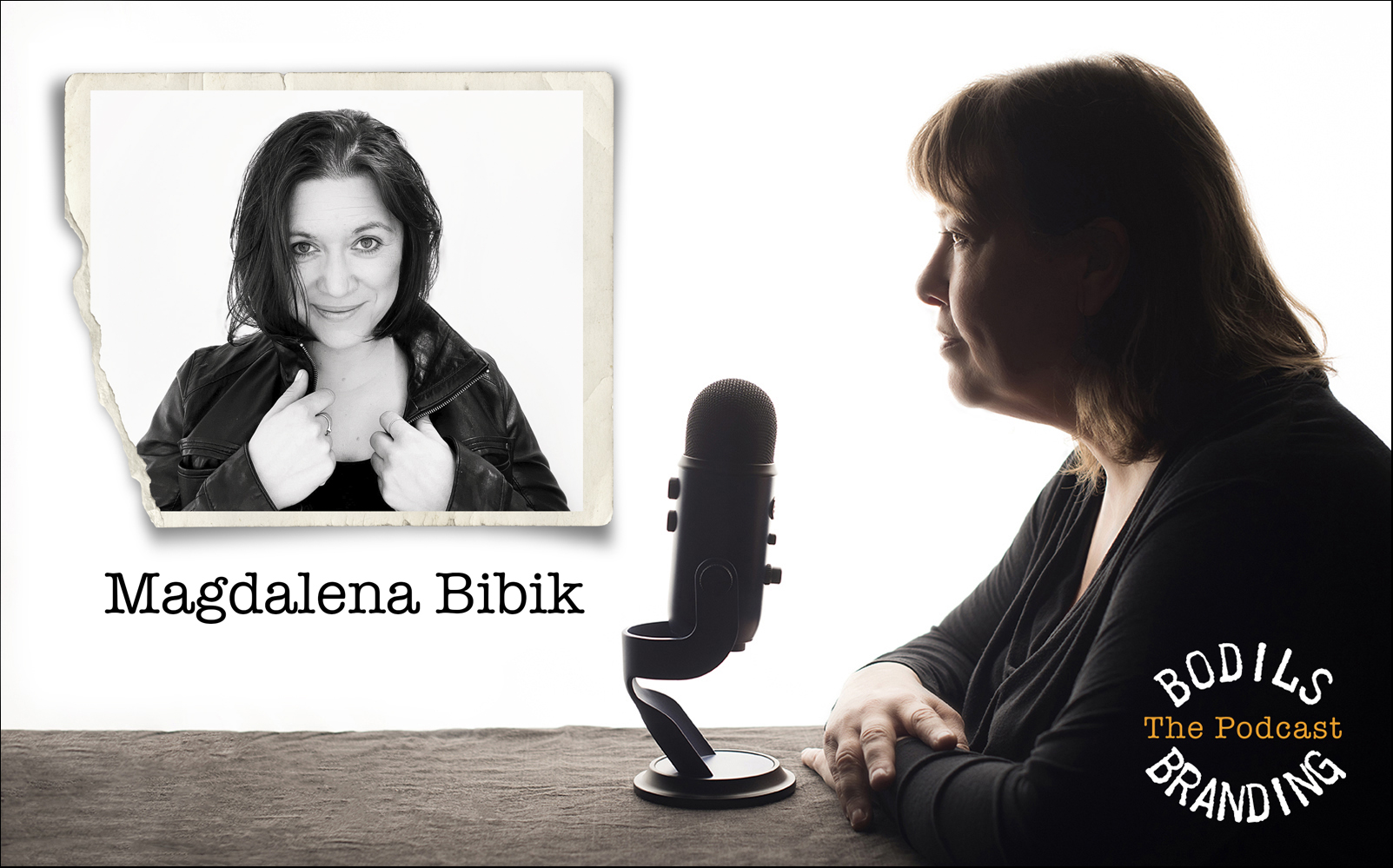 Jag brukar gå omkring och påstå att jag har hög energi men HÄR var det nästan så att jag låg i lä!
Magdalena Bibik har ett brokigt förflutet i sitt företagande och liv (precis som jag) och säger, när hon ser tillbaka, att allt som var roligt och började som en hobby, liksom blev ett jobb. Och nu bygger hon en verksamhet inom en relativt ny nisch där hon kallar sig Idéstrateg. På Linkedin skriver hon på sin profil: "I develop people who develop ideas."
I övrigt får du i det här samtalet reda på att hon även kallar sig för en crazy dog lady, gärna läser tjocka klassiker och varvar det med att regelbundet se på skräpTV som avkoppling, att hon har lärt sig att ha hög energi kan emottas väl av en del och inte lika tacksamt av andra (Screw them! säger jag) och att detta med att vara sig själv i sin marknadsföring ALLTID är värt det. Och att det kan löna sig att skruva upp volymen på sig själv när man bygger ett personligt varumärke.
Många har sagt till Magdalena att hon verkar ha så lätt för sig. Därför delar hon gärna med sig av ett citat av Gary Vanerchuck om framgång inom företagande:
"I've been surprised by people's naiveté, that hard work isn't part of the equation."
Lyssna på det här samtalet FÖR GUDS SKULL! Du kommer inte att ångra dig. Och kolla in på Magdalenas hemsida HÄR: https://www.bibik.co
Tack för din tid Magdalena! OCH din underbara energi! Du är min nya girl crush!

Podcast: Play in new window | Download